Dear You,
Forget about losing one more pound. Forget about about earning one more dollar. Forget about improving any of your relationships. Forget about having a cleaner home. Forget about getting all those projects done. Forget about being a better parent.
Forget about all of the things that you pressure yourself with, endlessly, under the surface or in conscious reality. Forget about it. Let it go.
Love yourself exactly the way you are this very minute.
It's not a cliche', you are perfect. In this moment you are a perfect you. Love yourself and love everything that has led up to this moment.
It's only love that will allow you to enjoy this life the way it's meant to be enjoyed. It's only self-acceptance that will paradoxically allow you to move forward in any area of your life you wish.
So forget about all of the shoulds and the musts and the have tos. Let them go, let them float downstream away from you. Hold yourself in the highest esteem.
You have gotten to this place in your life under your own steam by hanging in there and by not giving up.
Just be you! Just be you!
That's what you came here to do. Nothing else. Just be you…. everything else will fall into place..
In the meantime you get to love yourself unconditionally, passionately, deeply, madly, truly.
I love you.
Janice Masters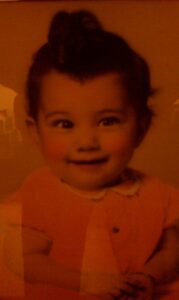 Comments
comments