Dear Powerful Manifestor!
Of course that's who you are! Look around your life. Everything you see started with a thought and then eventually manifested into reality. So everything's a miracle…and you are a Miracle manifestor!
Whether you know it or not, this really IS you! You are most likely highly sensitive, even empathic, your consciousness is expanding all the time even, and especially, in the face of strong life challenges. And you are POWERFUL!
And maybe you've been frustrated by your inability to manifest those miracles you so dearly want. This doesn't mean that you CAN'T manifest them, only that you have not yet been given the essential keys to open the door to the secrets you need to understand.
I am inviting you to have a wonderful time playing with and experiencing this Art of Miracles Course. And I have created a community where you can practice it and share about it with other amazing souls, because things are so much more fun when they're shared!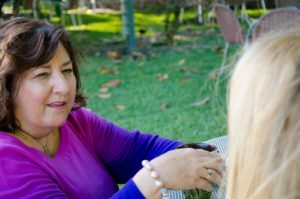 Everything in this Course I originally created and used for myself so that I could have in my life what I dreamed about and what I wanted most.
Once I had attracted my soul mate, literally the man of my dreams, and our son I wanted to know exactly what I had done to manifest these Miracles…and in record time! So I went back over my experiences to get clear on exactly what I had done and how I had done it for these Miracles to appear in my life. I have taught this method to hundreds of clients and students for decades, so I do know that it works for them too.
Because of my work as a private practice psychotherapist and also as a spiritual life coach and mentor there is a lot of depth to the process you will learn about in this Art of Miracles Course. But that doesn't mean it's heavy or serious, it just means that it creates change in deep and lasting ways. And that's what you want if you are going to make the investment to play and work with it.
We are pretty much alike you and me, and so what I've learned over the years is that if it works for me, it will work for you too. And I have found ways to keep it simple and easy to follow our motto of NO TRYING HARD!
So much life experience and learning has gone into creating this course for you so that you too, have a way to create and manifest Miracles in your life as my students, clients and I do.
I have been right where you are, and out of my struggles and my history and my expertise I developed this Course to help you. I took the time to go back in my life history and examine the exact steps I took to manifest some AMAZING Miracles into my life. Once I got clear, I HAD to share them and the power they offer! So I created The Art of Miracles Course for you.
So keep reading and see how it lands for you. Are you ready for something new that works in a different way for you?
By now, hundreds of women just like you have been using the Art of Miracles steps in this system to manifest their own amazing Miracles and to experience surprising personal changes…and you can too!
Just like the women who have manifested these Miracles: 
Dramatically improved

her body and her business as a dance coach

Fell in love

with her husband anew, after 43 years of marriage

Suddenly and quickly

wrote thousands and thousands of words for her book

Created a charitable foundation

instead of waiting until her death for that to happen

Brought exciting new clients

and money into her business

Redecorated her home

to reflect her authentic grown woman self; implemented an inspired fun way to bring in more money quickly

Created art

she didn't know she was capable of

Used self-love

as the basis of a system that improved her health
Against all odds brought her child home midway through a poorly run program abroad

And countless other

inspiring examples…
So now….
Are you ready to take things out of the realm of "I wish…" and "I hope…" and right into the actual reality you are living?

Have you tried

using the Law of Attraction to bring what you want into your life with "meh" results?
Do you feel like something's missing in the way you're trying to attract and manifest things into your life?

Have you experienced

real Miracles but have no clue how you did that?

Have you read

the popular books and watched the movies about the Law of Attraction and tried to do what they say, bu
t not much happens?

Are you left wondering

what you're missing when it comes to attracting and manifesting?

Are you wondering if something deeper

within you might need to shift for Miracles to happen for you?

Do you often feel 'stuck'

in certain areas of your life?
Well, welcome to the club! We've all been there and now there is a way to bring deeper understanding and mastery to the deliciously powerful areas of attraction and manifestation of the things you want into your own life!
I have used this process that I want to teach you to create so many things I have dreamed of into my life: that soul mate and child I mentioned, vacations,  boats, cars, friends, money, clients, improved health, higher consciousness, more self-love, create art, offer service, write books,  and so much more. This is about calling forth into your own life what YOU WANT and have dreamed about. It's about creating a life that is authentic and real and amazingly YOURS!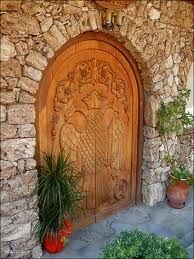 If you have felt discouraged before in working with law of attraction, etc., then it's time for something new, something effective that speaks to you and works for you on all levels. Many of my client and students are amazed and what gets healed in them on the way to manifesting their Miracles.
This Art of Miracles process is broken down into simple steps for you to follow.
It encourages you to make a daily habit of working and playing with these steps. The steps seem very simple, and they are, but they are also very powerful which you will see as you play with the Course.
So, if you are looking for changes in your life, and waiting for what you dream of and truly want, this course will give you a framework to establish daily practices and habits that will actually change you and your life from the inside out.
The great thing is that you don't have to do any of this perfectly. You just have to keep showing up and following the road map and the steps I've outlined for you. Everything you want and dream of is already waiting for you in the quantum field of infinite possibilities, and your job is to simply align with it energetically. Then it can't NOT manifest into your physical reality. So relax, read on, jump on board with us and have some FUN on the way to your Miracles!
Here's what you get with the Art of Miracles Course:
The 16 Step Art of Miracles Process
A Graphic Art of Miracles Map
Four Hour-Plus Master Classes Audios
Transcripts of Master Classes
Original Powerful Process to Shift Your Limiting Beliefs
"Taking the Mystery Out of Miracles" Video
"Transforming Limiting Beliefs So Miracles Manifest" Video
Private Facebook Group
Regularly Scheduled Group Livestreams

Excited participants from all over the world are experiencing amazing and welcome shifts in energy and alignment, and having their intentions manifest into reality in this Community.
They are using my proprietary WHAT IF process...? to shift their way out of obsolete limiting beliefs too! You will LOVE experiencing this yourself!
AND they are listening again and again to the recordings of all FOUR of my Master Classes because they are so jam-packed full of amazing new information, subtle guidance, and illuminating wisdom! This is Powerful Stuff!!
Come and join us, share in the excitement of learning the more subtle—often ignored-- aspects of how to BE the Law of Attraction and manifest what you desire! What Miracle awaits YOU? AND what are you waiting for?
I do not want you to miss out on it. I am teaching material that changed my life and my Consciousness in amazing ways over the last 35 years. It wasn't until I was seriously humbled by Awakening challenges that really knocked me flat that I delved deeper and deeper into the mechanics and workings of the Law of Attraction and began to connect it with my psychological expertise from years of study and over two decades as a practicing clinical psychotherapist.
What I discovered changed the game for me forever! My core issues began to shift, and new balance and deep healing occurred for me and for my clients and students as I shared all this with them. And then there were…and are…the Miracles! Amazing occurrences…at the speed of light….making heads spin…making dreams come true…having us bumping into walls….wondering why Step Seven happened before even Step One…vibrating to the max with wonder and gratitude. Like this!!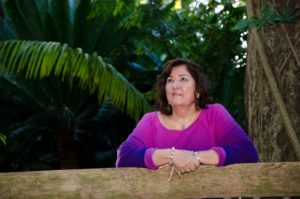 Janice Masters, M.Ed., Spiritual Alchemist, Spiral Path Coach, Wisdom Mentor, Miracle Guide, Shaman Mama, Spiritual Linguist, Certified Habit of Attraction Coach, and former expert Clinical Psychotherapist, invites you to join her in this exciting, 'nothing else like it out there' Art of Miracles experience!
It starts with Four Recorded Master Classes where we will play with Law of Attraction and Metaphysical practices, tools, habits, and all kinds of Vibration-Raisers and Alignment-Boosters, the Psychology of Joy and Transformation…as well as the all-important much more subtle levels of wisdom and energetics no one else talks about…. to invite and attract your particular Miracles to manifest into your life!
You will be welcomed into a warm and friendly, supportive, exciting Community of like-minded people who are sharing their journey with Law of Attraction, Psychological Transformation, and the Art of Miracles. Membership in this FREE Private Facebook group only for PAID students is part of the deal!
You will have Immediate, Instant Access to ALL FOUR Master Class Calls, Transcripts of the Classes, TWO Engaging Teaching Videos, All of the Steps in the Art of Miracles Process, A Graphic Art of Miracles Map to keep handy to guide you, a very Powerful, Proprietary Energy Shifting Process developed by Janice Masters to transform Limiting Beliefs in your subconscious mind …and very importantly, you will have access to Janice Masters, The Shaman Mama herself, since she is very present and active in the private Facebook group.
You will be encouraged to have fun with it all! And watch the magic as your Miracle comes into view and into manifested REALITY!
You will want to take notes as you listen to the class recordings and play and work with the Law of Attraction Tools. These classes are chock full of brand new information and wisdom, much of it channeled through Janice! This is all about becoming more expert in harnessing the subtleties of the Law of Attraction to manifest Miracles into your life. It's about addressing the areas that no one else is talking about when Law of Attraction is discussed…and without them, you will continue to feel that you've been left in the dark!
You will be working from an original, proprietary system developed by Janice Masters from her direct experience with creating over-the-top CRAZY-AMAZING Miracles in her own life using Law of Attraction principles and Spiritual/ Metaphysical tools. In fact, as a contributing author to well-known Law of Attraction teacher and coach, Dr. Joe Vitale's book, Expect Miracles, one of Janice's great big Miracle Stories begins on page 99. Check it out!!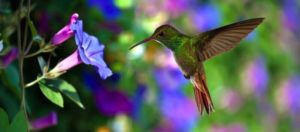 You will be encouraged to choose a Miracle to focus on for yourself, to develop daily Habits of Attraction, and to track your vibrational alignment with the Miracle you are inviting into your life. Janice will also discuss and invite you to play with the more subtle, and very powerful energetic aspects of LOA that may have been missing until now, from your practice of it…issues like surrender, ego, control, shadow, everyday joy, and self-love…and real, honest-to-goodness powerful Thought Transformation. She will teach you a very powerful unique "Spiritual Linguistics + Energy Shifting" process she created just for that!
This private Facebook group is like a warm, friendly classroom and hangout space for members to gather, discuss, support, learn and celebrate as we work with LOA and raising our vibrations to align with and manifest our desired Miracles.
And you get access to all this for ONLY $147. Of course, you will invest your willingness to try a new approach, your time playing with the resources and sharing your SUCCESS as your personal Miracles manifest into your life!

ART OF MIRACLES COURSE
Powerful Step-by-Step System for Manifesting Miracles
So, here's what you get FOR ONLY $147 in the Art of Miracles Course.
• The 16 Step Art of Miracles System
• Instant Access to FOUR Master Class recordings, each an hour-plus, packed with wisdom, information, new perspective and with Q&A at the end.
• Transcripts of all FOUR Classes
• An original, life-changing, proprietary, energy-shifting process developed by Janice Masters for Transforming Limiting Beliefs in your subconscious mind.
• Automatic Membership in the private "Art of Miracles Course—PAID Students Only" Facebook group.
• Regularly scheduled Group Livestreams with Janice Masters
• Friendship, Community, Sharing, Support, Miracles and FUN with Janice and the other members of the community
Whew!! They tell me, that's A LOT for ONLY $147for ongoing, forever-access to all of this! And it's my pleasure to offer it.
And again, you don't have to do this alone because there is a wonderful community waiting for you to join them.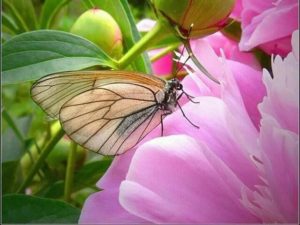 And…if at some point after diving into the Art of Miracles Course, you want to take this even farther with More Information, Powerful New Teachings, and Regularly Scheduled Live Group Coaching Support With Janice Masters, you are invited to join the FULL Art of Miracles PROGRAM which opens periodically to new members. If it's closed when you want to join, you will be placed on a priority wait list AND whatever investment you have made in the Art of Miracles Course will be applied toward your investment in the FULL PROGRAM. It doesn't get any better than this! You can get your name on the FULL PROGRAM wait list by clicking here.