…the positive possibilities for you are endless? Are you ready? Welcome and thank you for being here with me and the other Amazing Women in our Spiral Path community.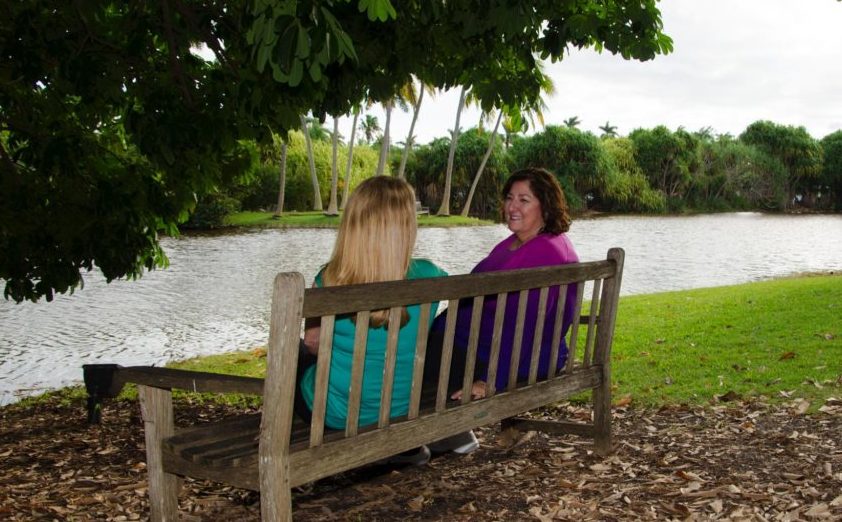 I believe that you are here visiting my website and considering joining in the community because your intuition senses that there's something of value here for you, maybe even a possibility that could turn something big around for you.
My clients know I'm not kidding or blowing smoke when I say that every woman is at heart a priestess, a goddess, a healer, a shaman. Or when I follow it up with:
"Tell me the story of your healing and I will show the truth of that statement to you."
I know that one of my gifts is the ability to see the soul of my client and reflect it back to her in all its magnificence and glory. I see her AMAZINGNESS! I see the spectacular being she is and I help her to see herself that way too. I support her in uncovering her own special unique gifts and magic. And right here and now is where I can begin to do that for you.
These Private Sessions are intended for women who are ready to get past old limits, obsolete stories, unhealthy relationships, and toxic past patterns, and grow themselves, their lives, relationships, and businesses to the new places they dream about.
Perhaps you've been thinking about doing this for a while now. You know there are things that you're ready for, and you're so done with whatever is holding you back. Something has gotten your attention. Maybe it's your health. Perhaps the ending of a relationship, or a career change. An accident…. An empty nest… Death of a parent… The way the world is…. Something….
In any case, you know you're NOT DONE YET! and yet, something has been stopping you over and over again from moving forward.
What is usually in the way are the limits we unconsciously impose on ourselves based on our past experience. I have developed a wholistic approach that is highly effective for becoming aware of what your limiting Personal Glass Ceiling is made of, how to transform it, and most importantly, how to move beyond it.
These are ways I work privately with clients:
Intuitive Soul Consultations
These are one-time TWO HOUR sessions that are perfect for anyone with a pressing need for a higher perspective, channeled wisdom, conscious input about their Soul Plan that is affecting certain life circumstances, relationships, situations, past life residues and energetic connections, AND a plan to move forward.
These powerful sessions offer the opportunity to take advantage of my gifts as a Soul Seer, Intuitive Counselor, Empathic Healer, Shamanic Guide, and Law of Attraction teacher, incorporating my ability to read Soul Patterns, Soul Relationships and Soul Plans, connect with your Higher Self, discern energetic patterns, name unresolved issues, tell you exactly where I see your strengths and your blocking energies, identify your self-sabotage, and to bring my creative visionary gifts to your life situation for healing.
I will also work with transforming your limiting beliefs and your old stories, teach you how to "enlist, not resist ego," stress the importance of your core beliefs and how they affect your vibrational alignment, work with you directly using my original Theta WHAT IF…? Healing Process for thought transformation, and offer guidance about how to proceed as you integrate the guidance I've offered.
The investment is $450 and includes a prior informational email exchange, mp3 recording of the session, several suggested actions to take, and email follow-up for four weeks from the time of the session.
Ongoing Private One-to-One Sessions
I typically work with clients for anywhere from three to twelve months, and quite often longer for best results, although this is negotiable. During this time you will get to work and play with things like:
1. Upleveling Your Sacred Self-Care. This means honoring your Sensitive, even Empathic nature, and honoring that your needs are uniquely yours. Identifying those needs and how to meet them.
2. Strengthening Your Boundaries, Limits, and Assertiveness. Acknowledging your vulnerable self and the need to discern what and who gets in close, and what and who does not. How to communicate these needs and wants.
3. Acknowledging and Embracing your past wounds, hurt, heartbreak and grief. Acknowledging and Embracing your Inner Child. Processing through the memories and emotions in loving respectful ways that lead to closure and peace.
4. Exploring Your Shadow aspects. Allowing for awareness and acceptance. Accessing the energy in these formerly rejected precious parts of Self.
5. Tapping into Law of Attraction, Limiting Beliefs, Transforming Thoughts, Enlisting vs Resisting Ego, Surrendering to Universal Energy Flow, Claiming Your Wholeness and Radiance, Everyday Joy.
6. Inquiring into the Significance and energetic impact of Past Lives, Karmic Connections, Soul Plans and Agreements, Synchronicities, Animal Messengers, Quantum Physics, Energy Tapping, WHAT IF…? Quantum Questions, Divine Feminine/Divine Masculine energies, etc.
7. Having the Very Best of You, your Soul, and your Higher Self reflected back to you so that you can better claim and own these precious parts of Self.
8. Viewing Things From an Experienced, expert psychological perspective.
We will take a holistic approach encompassing the practical and the spiritual, where all the pieces fit together and make sense as we look at where you've been, where you are, where you want to go, and what needs to happen for you to successfully make that journey.
CHOICES
When we work together, we will meet weekly for 60, 45 or 30 minute sessions by phone, Internet, or in person at my Miami, Florida office. The fee is $200 per hour, $150 per 45 minutes, $100 per half hour.
*Ask me about my *Platinum Personal Development Program*. Very limited spots available. 
If this is something that interests you, please fill out the form below and we'll arrange a chat to discuss the possibilities and schedule your first private session.